The "Book Nomad" project is an initiative of abC (art book in China) Art Book Fair. Since the pandemic, abC has continued to cooperate and exchange with the global art publishing communities actively. Through projects such as "abC Online Art Book Fair" and "Book Reunited Nations," abC continues to introduce overseas publications to Chinese readers, trying to bridge the information and cultural gap caused by objective conditions.
Under the curatorial theme of "Nomadic and Imagined," the 7th abC Art Book Fair plans to launch the "Book Nomad" project to explore the possibilities of independent publishing and distribution through self-practice. We hope to bring cutting-edge, independent art publications from China and other countries and regions to global readers in a curated manner.
Focusing on "Asianness," with the theme of "Nomadic and Imagined," the project will select a collection of art publications, which will be sent to the next destination by logistics.
The Second Tour of the BOOK NOMAD
The 1st stop(9 Feb - 21 Feb 2023): 
COMMERCE is a new space opening in Milan focused on independent publishing and the exploration the contemporary.
Alongside stocking catalogues, readers, cultural and critical writings, artsist books, magazines and selected objects, they also offer a rich program of exhibitions, talks and workshops.
Via Tadino 30, 20124 Milano IT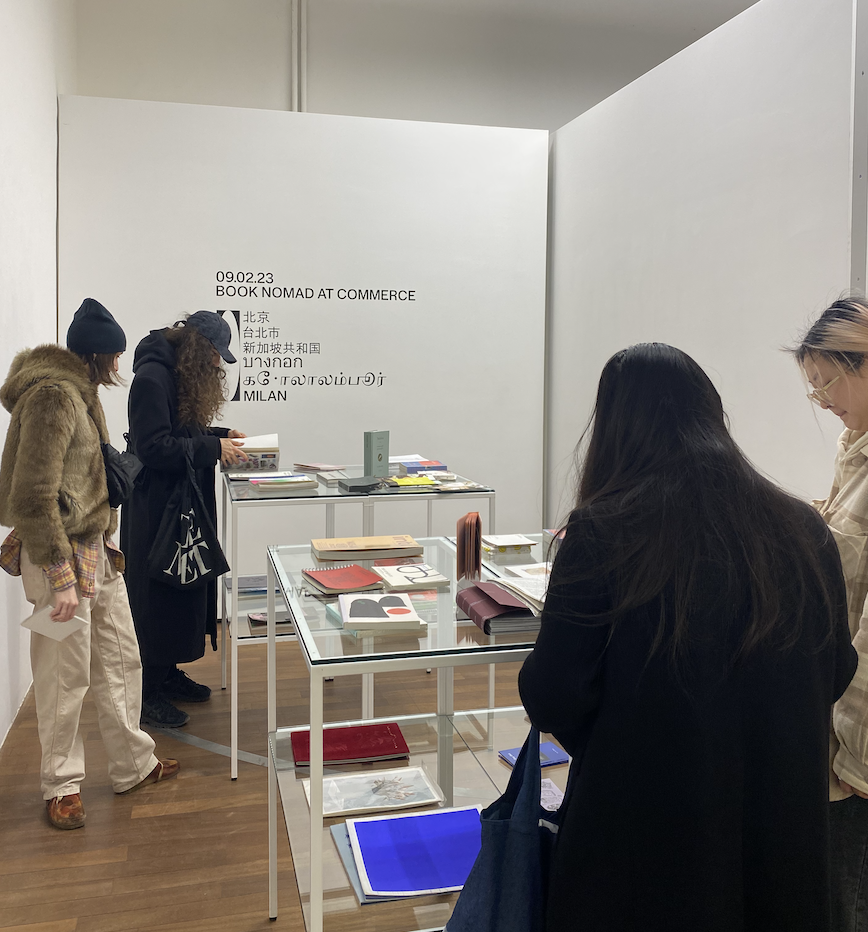 Final Stop of the First Tour:
The 7th abC Art Book Fair Shanghai
(10 Feb - 13 Feb 2023)
5th stop of the Book Nomad: 
(2 Dec - 4 Dec 2022)
The Kuala Lumpur Art Book Fair (KLABF) is a multi-day event where publications are showcased and sold by exhibitors from various creative backgrounds, including artists, illustrators, designers, independent publishers, writers, photographers, institutions, and printmakers.
Open to the public, the fair will also feature a roster of exciting programmes including talks and workshops.
The Godown, KL
11 Lorong Ampang 50250, Kuala Lumpur
www.klartbookfair.com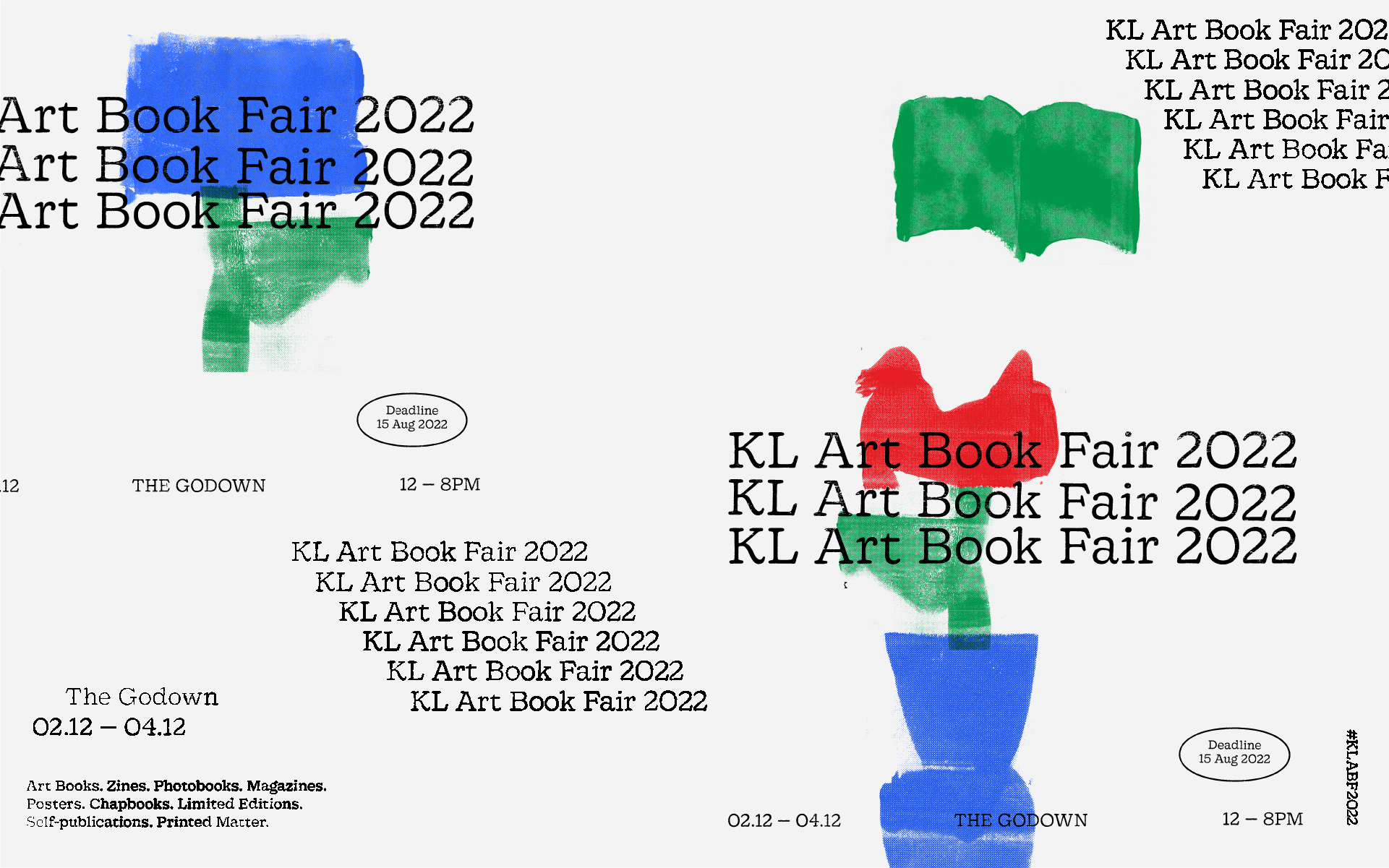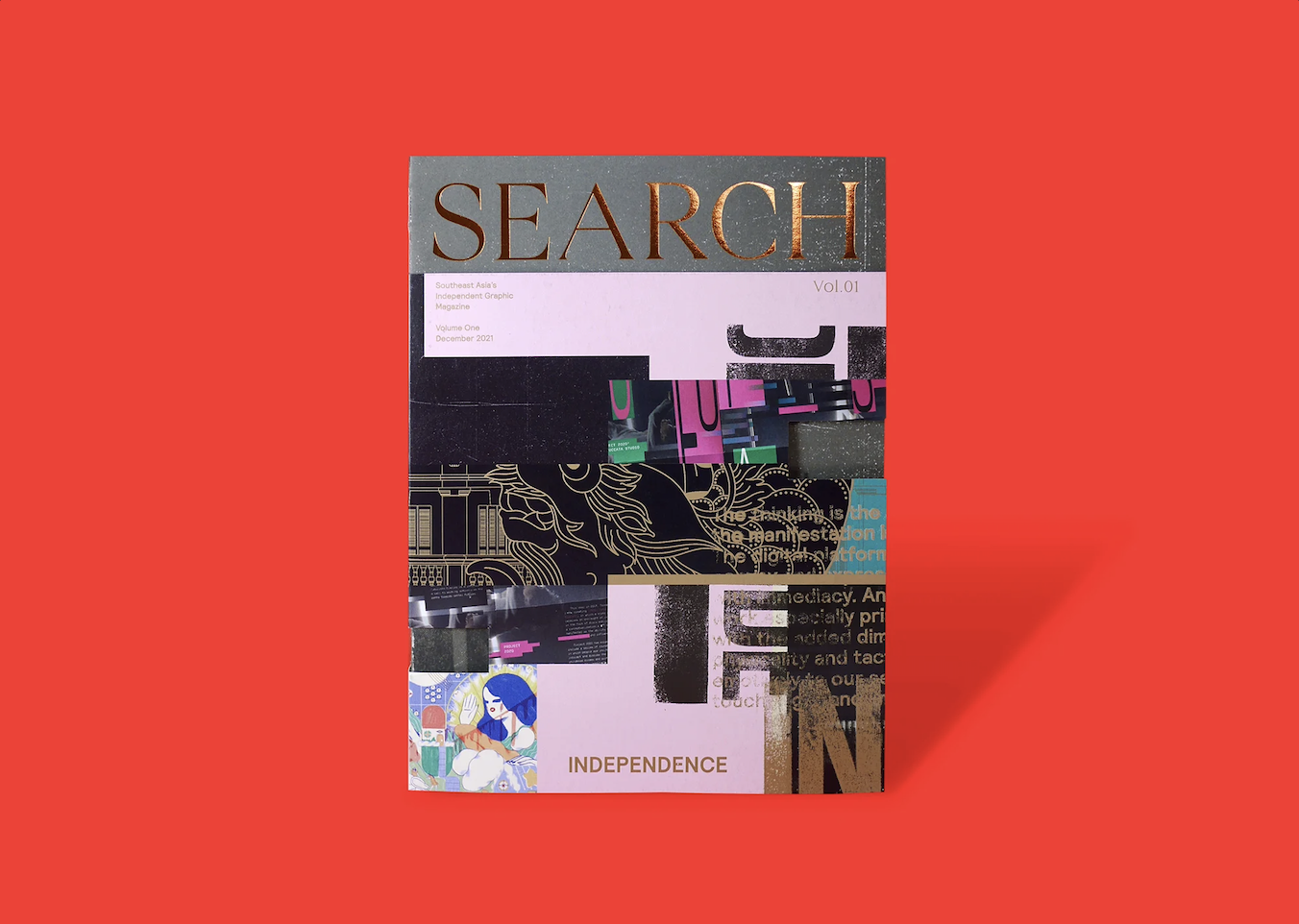 SEARCH Vol. 1: Independence
Publisher: Lain-Lain Design
2021
SEARCH vol. 1: Independence is an independent graphic magazine that seeks to uncover and investigate the designs, subcultures, and changemakers that are reshaping the creative landscape of Southeast Asia. Every issue takes a single theme and explores it from a design point of view, with a focus on local and regional perspectives. It aims to offer alternate perspectives and narratives about design across Southeast Asia.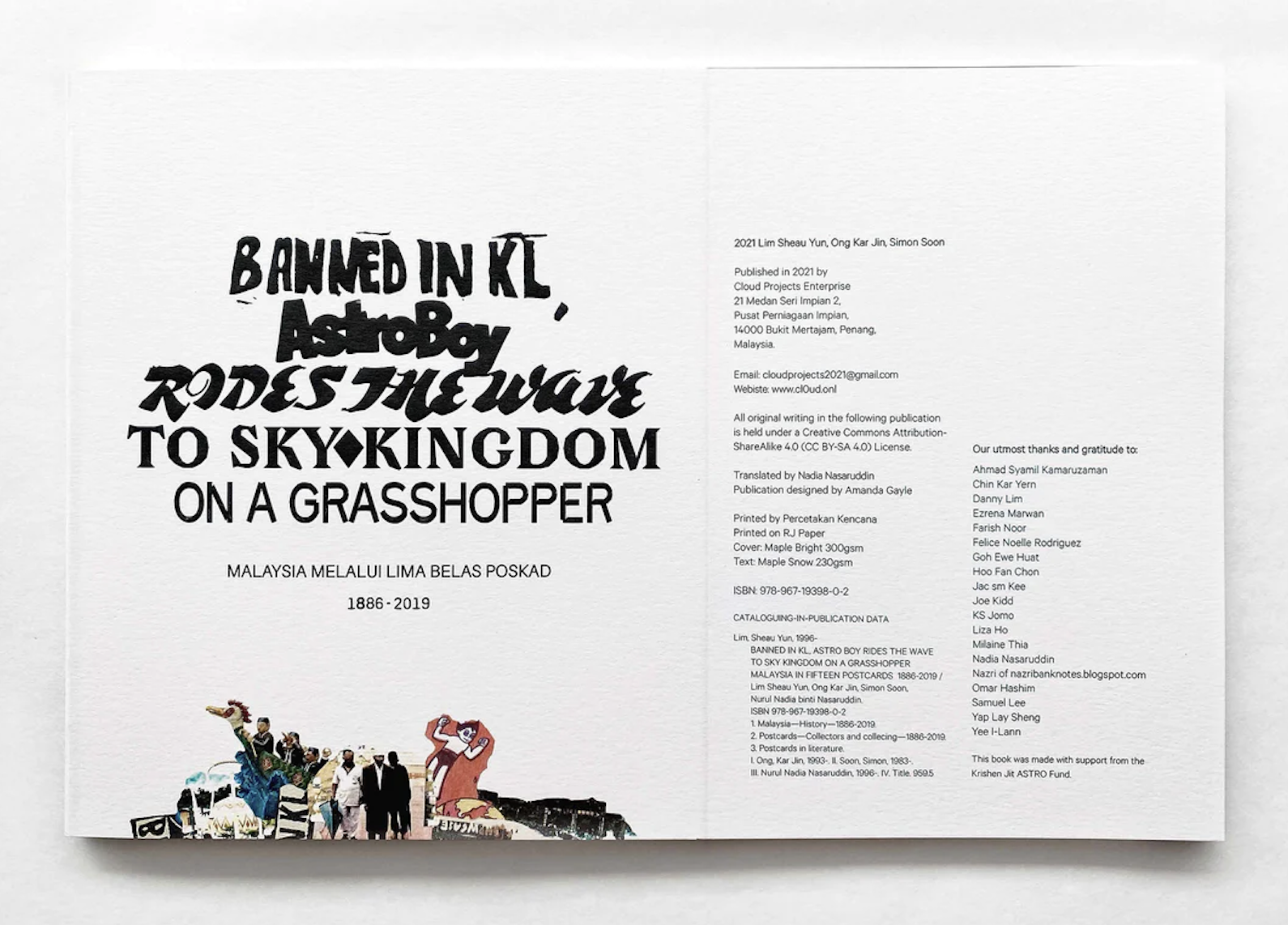 Banned in KL, Astro Boy Rides the Wave to Sky Kingdom on A Grasshopper: Malaysia in Fifteen Postcards
Publisher: Cloud Projects Enterprise 
Author: Lim Sheau Yun, Simon Soon and Ong Kar Jin 
2021
One postcard for every decade from the 1880s to the 2020s. Experience a history of Malaysia through visual artefacts as told by Universiti Malaya Professor Dr. Simon Soon, architectural researcher Lim Sheau Yun, and digital researcher Ong Kar Jin. From ice cream wrappers in the 1980s to the Syair Ghayat Al-Muna in the 1900s, this full-colour book is a journey through the layered stories that these objects hold. Each historical image is printed on perforated pages that can be liberated and used as postcards or as gorgeous decorations; once torn, fold the book in and voila, you have a tinier version of the book. 
4nd stop of the Book Nomad: 
(25 Nov - 27 Nov 2022)
BKKABF 2022
Initiated by STUDIO150 in partnership with BANGKOK CITYCITY GALLERY since 2017, BANGKOK ART BOOK FAIR (BKKABF) is an annual event aimed to bring together self-publishing and co-creating community to contribute in discovering and exchanging ideas, cultural ideals, and artistic aspirations.
https://bangkokartbookfair.info/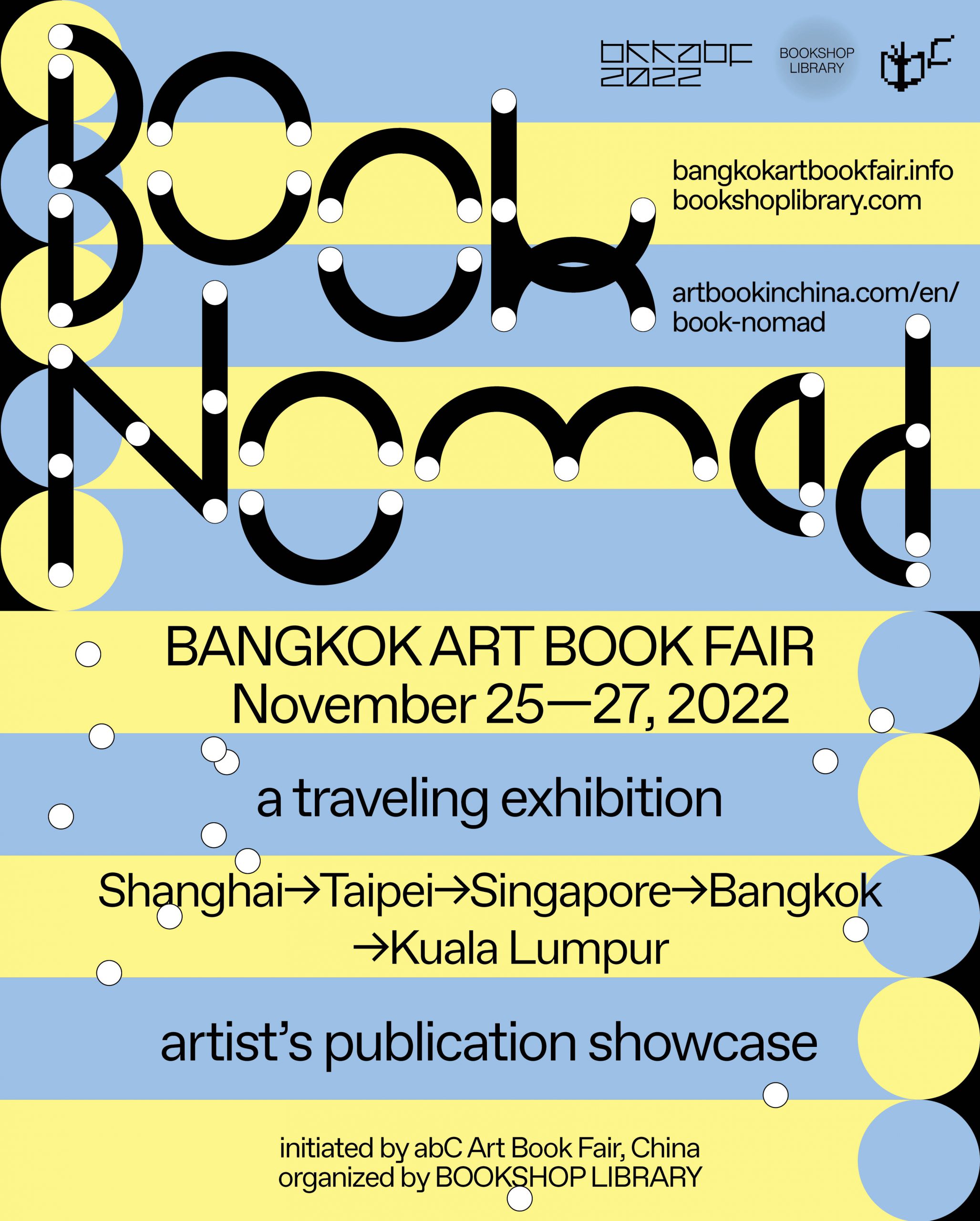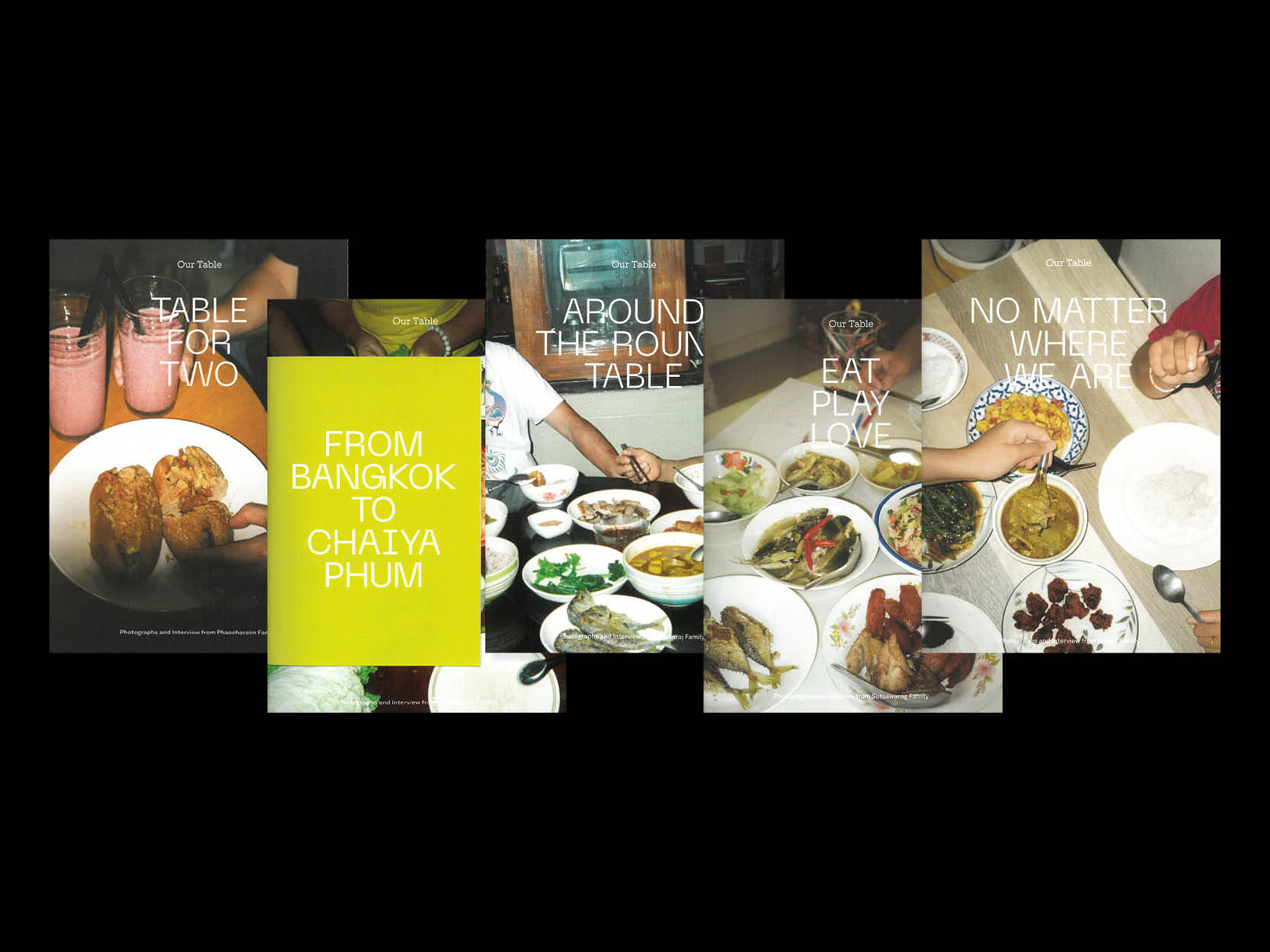 Our Table
Author: Natcha Taechajunta
Publisher: Natcha Taechajunta
2022
Our Table tells five stories of five Thai families with various lifestyles, with each interpreted into a publication through experimental design. The stories are told through photographs taken from the perspective of family members and their interviews, which shed light on the livelihood in Thai families through shared dining among many other ordinary activities.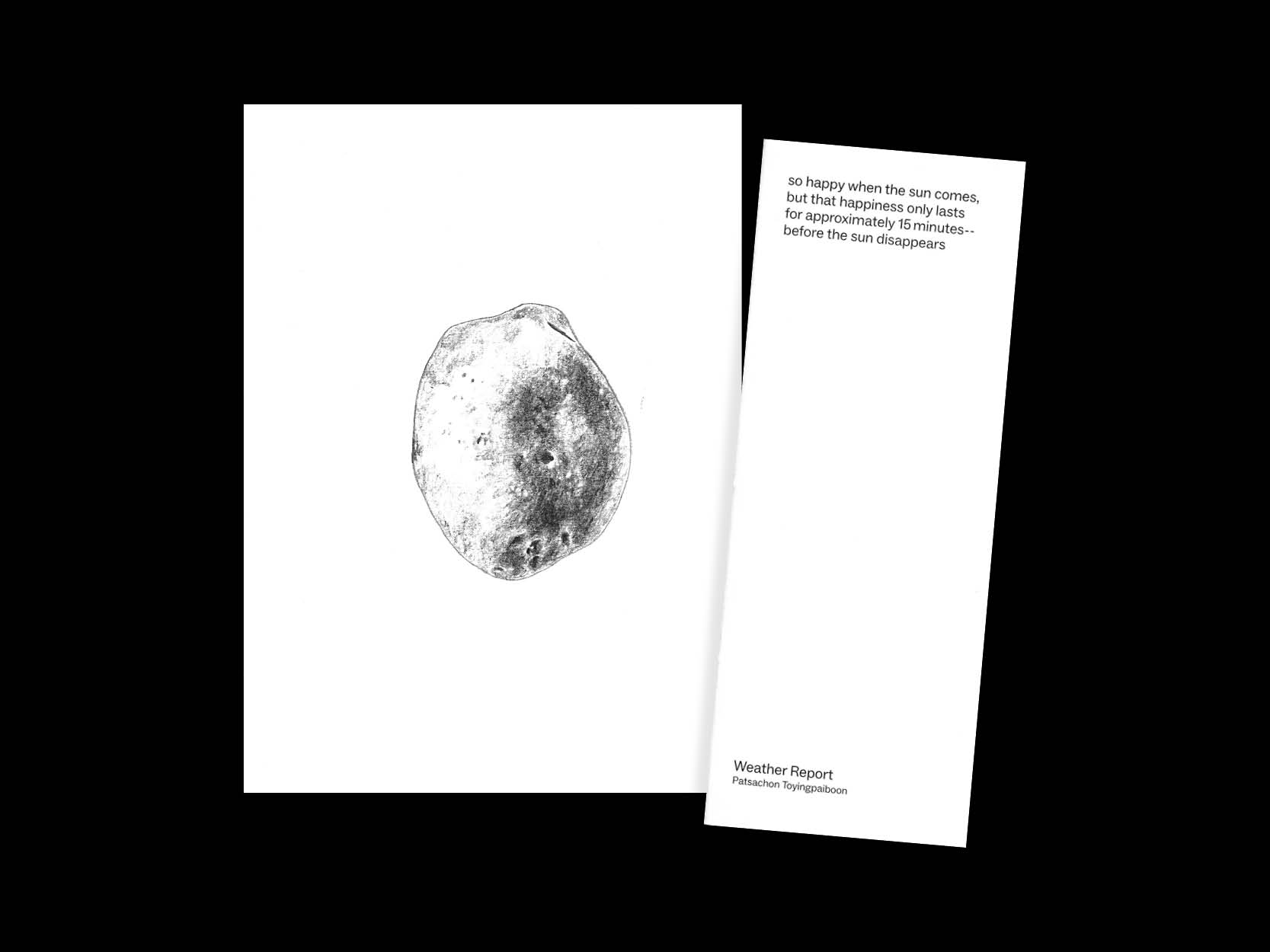 Weather Report
Author: Patsachon Toyingpaiboon
Publisher: Patsachon Toyingpaiboon
2022
How does the weather affect designers' works? Why do they always feel so drowsy and lethargic in the winter despite getting more than ten hours of sleep? What effects do environmental changes have on our daily lives? Starting with the author's travel to study abroad in Germany, where the climate is different from the sultry one of Thailand, 'Weather Report' is written in the form of a diary over the course of a year and a half to record and report the weather through the author's perspective, perception, and livelihood. The record is kept not only by writing an entry a day, but also by drawing a potato a day - a common food of the area that the author is not as familiar with as rice - with the intention of turning the unfamiliar into pictures to tell a story about daily life in the context of the drastically changed surroundings.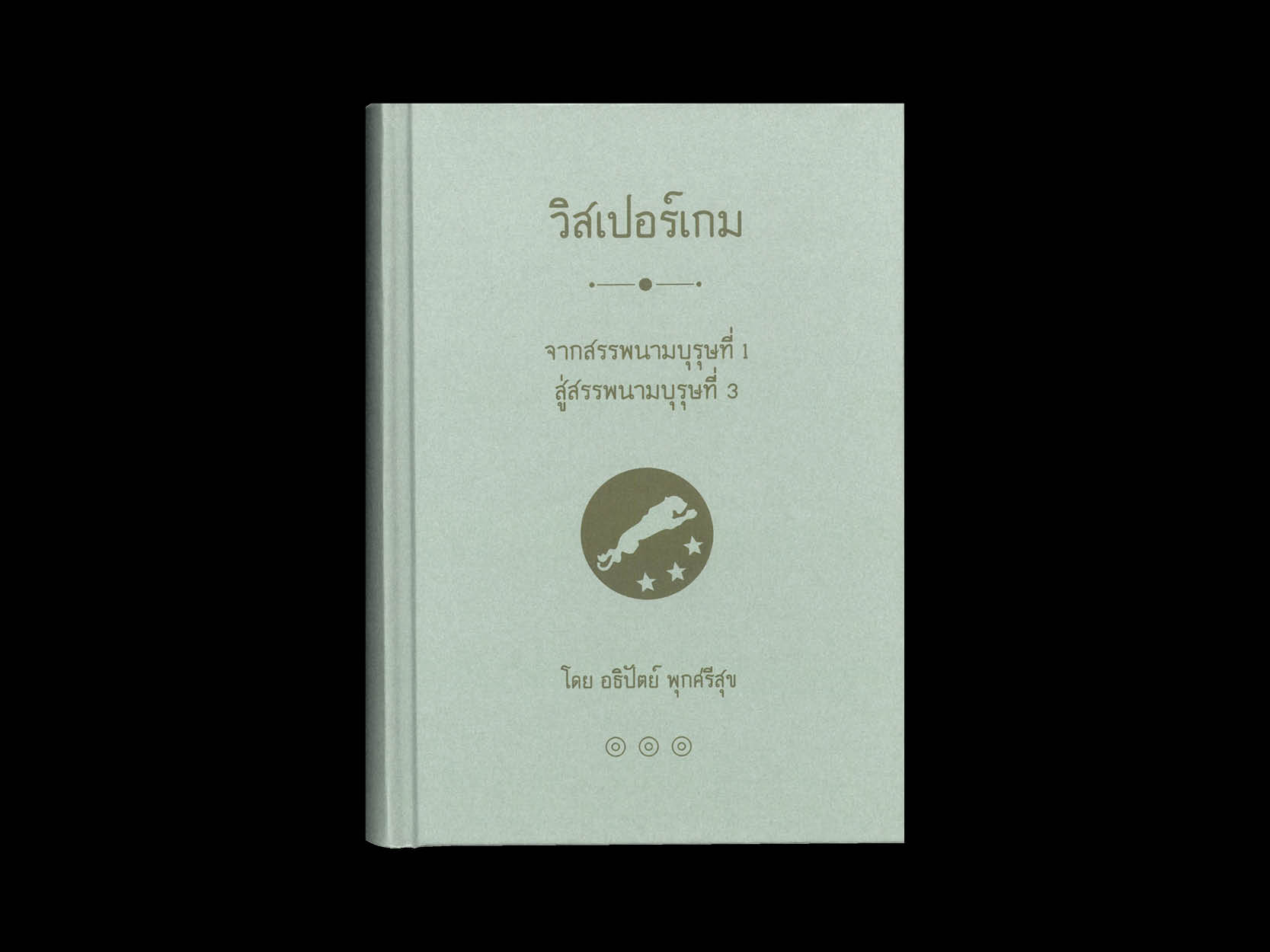 Whisper Game (from first-person pronoun to third-person pronoun)
Author: Atipat Pooksrisuk
Publisher: Atipat Pooksrisuk
2022
Written based on a story of a family that lived during the Cold War and encountered with socio-political and cultural issues and narrated in the form of a family history, Whisper Game touches on issues like arranged marriage, patriarchal society, educational prejudice against certain disciplines, identity creation in society, and nationalism. The book's title is inspired by the whispering game, in which a message is whispered through a line of players and warped by cumulative errors, much like how family stories are made up of the obvious and the blurry, the continuous and the discrete. Nevertheless, even though messages are passed down, from the first-person to third-person perspectives, they are still regarded as histories that compel us to reflect and debate on to better comprehend our own stories and those of others.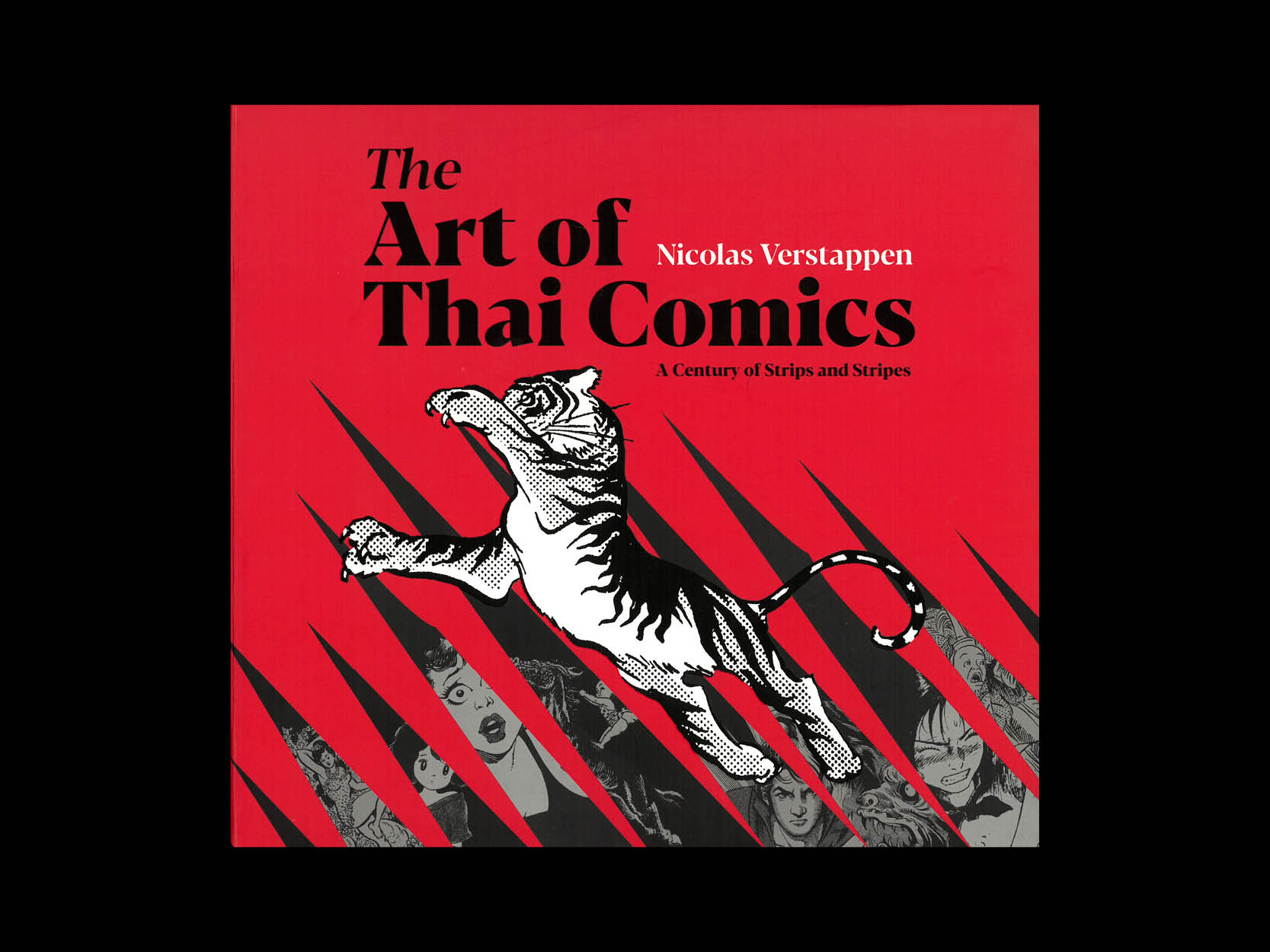 The Art of Thai Comics - A Century of Strip and Strips
Author: Nicolas Verstappen
Publisher: River Books
2021
The Art of Thai Comics - A Century of Strip and Strips is a culmination of research on the history of Thai cartoons from 1900 to 2020, narrated in the form of timelines of the styles, publishers, and cartoonists that were influential in each of the periods, such as the development of temple mural painting into comic strip, narratives revolving around traditions and Buddhism into those touching on political and entertainment issues, popular caricatures in the early 20th century by Siamese nobles who went on field trips to Europe and learned about Western arts and sciences, and publishing house industry landscape that began to thrive in 1957.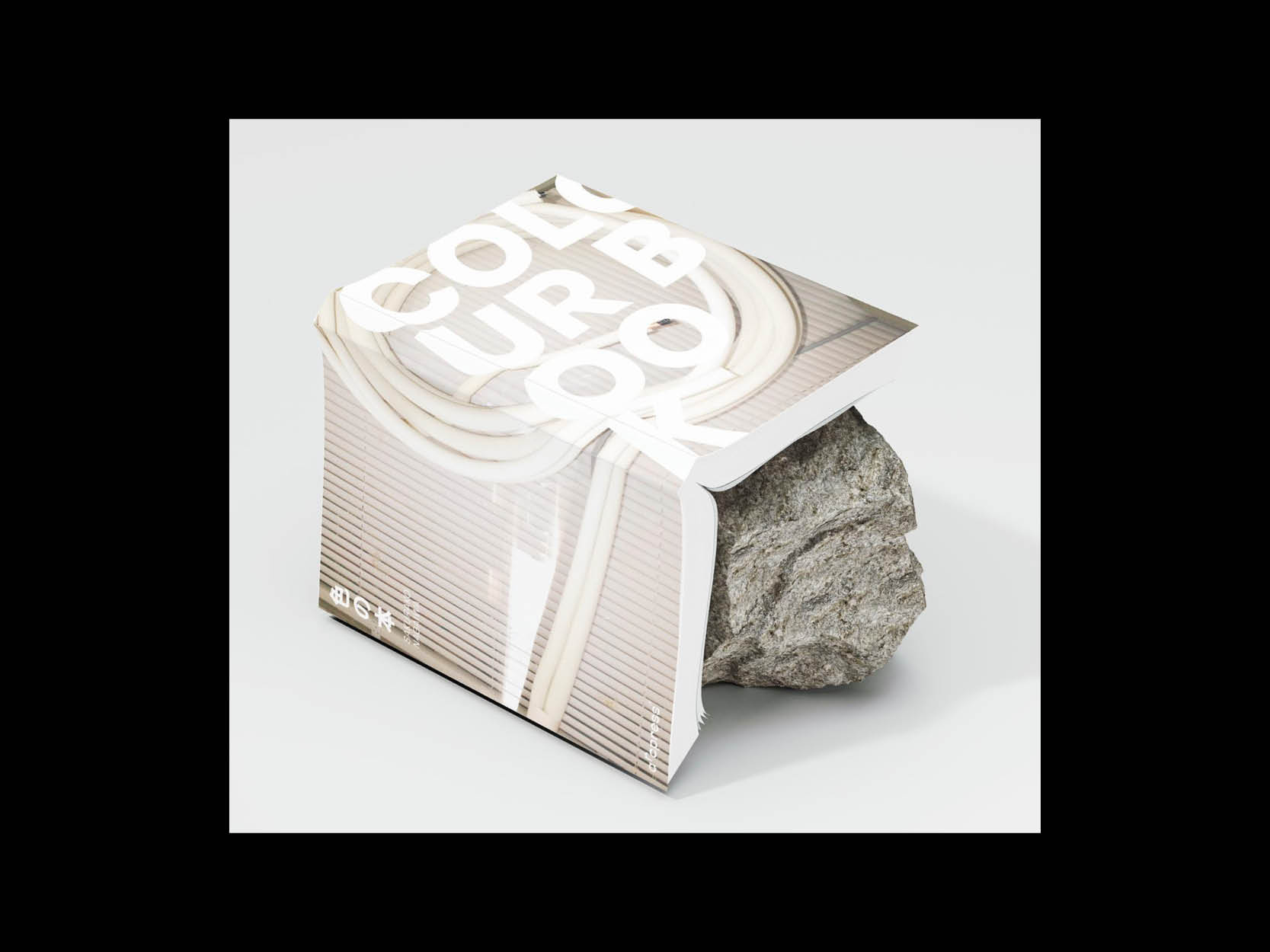 Color Book
Author: Sakurako Nagaiwa
Publisher: Arc Press
2022
This book captures vivid lives of the city. Nagaiwa interested in small details, color palletes and patterns that created by random objects and people. "I always aim for different color combinations. My inspiration indeed came from all the things I see or I feel. Nevertheless, I search everyday for new stimuli and new things to be inspired from."- Sakurako Nagaiwa
3rd stop of the Book Nomad: 
(15 Oct - 29 Oct 2022)
Newly-added by Temporary Unit:
2nd stop of the Book Nomad:
(1 Sep - 20 Sep 2022)
We are now looking for suitable destinations (any country/region) and curators/spaces willing to join in the project.
HOW TO PARTICIPATE
The first edition of the "Book Nomad" project will focus on independent art publications related to "Asianness" and will be sent by logistics from Beijing to the next destination. We will invite the destination space to add 3-5 local publications to the book list and display the project for 1-2 weeks. After the exhibition, abC will coordinate the shipment to the next destination. The whole project will last for 1 year.
For those who wish to participate in this project – international art book fair organizers / independent art spaces focusing on art publishing / art bookstores with exhibition space – please send event / venue information to the project coordinator: Yaya Liu (yaya@artbookinchina.com)
For publisher or artist who would like to contribute books to this project, please send your publication information to the content director: Yue Zhou (yue@artbookinchina.com)
EXPENSES
Initiator | art book in China is responsible for
-Works related to information integration of publications, coordination, liaison, media promotion, etc
-Costs that may be incurred during the exhibition of this Project at abC Art Book Fairs, including but not limited to exhibition set-up, production, etc
-The cost for shipping the book cabinet (transnationally) to the next destination
Participant is responsible for
-Costs that may be incurred during the exhibition of the Project at the participant's space, including but not limited to exhibition set-up, production, etc
-The cost for shipping the book cabinet (transnationally) to the next destination
(abC is willing to assist all participants in applying for subsidies from the relevant culture and art funds in their countries for the Project's content.)
PRESERVATION AND DISPOSITION OF EXHIBITED PUBLICATIONS
abC expects that all exhibited publications will be well-preserved during the exhibition and shipping and intends to include these publications in the abC-initiated abCa (art book in China archive) after the itinerant tour. The archive specialist will contact each participant about the donation/purchase issues.
Please be aware that all exhibited books are at risk of being abraded, damaged, or lost during the itinerant tour. For this reason, we allow some of the exhibited publications to be displayed locally only, without participating in the subsequent tour, as the books may be rare or single-copy.
DISCLAIMER
-Please make sure all publications submitted to this project has obtained the prior consent from the copyright holder.
-Please make sure all images and text provided to abC are free of third party rights, meaning copyrights and personal rights.
-Please guarantee that it's ok to use provided images and text, in full or in parts for:
the 2022 abC Art Book Fair Beijing/Shanghai printed catalogue;
abC Official Website: www.artbookinchina.com;
for advertisement purposes in the context of art book in China and other participators on our social media channels;
If any part has more authorizing requirements, please reconfirm via email.