The "Book Nomad" project is an initiative of abC (art book in China) Art Book Fair. Since the pandemic, abC has continued to cooperate and exchange with the global art publishing communities actively. Through projects such as "abC Online Art Book Fair" and "Book Reunited Nations," abC continues to introduce overseas publications to Chinese readers, trying to bridge the information and cultural gap caused by objective conditions.
Under the curatorial theme of "Nomadic and Imagined," the 7th abC Art Book Fair plans to launch the "Book Nomad" project to explore the possibilities of independent publishing and distribution through self-practice. We hope to bring cutting-edge, independent art publications from China and other countries and regions to global readers in a curated manner.
Focusing on "Asianness," with the theme of "Nomadic and Imagined," the project will select a collection of art publications, which will be sent to the next destination by logistics.
2nd stop of the Book Nomad:
(1 Sep - 20 Sep 2022)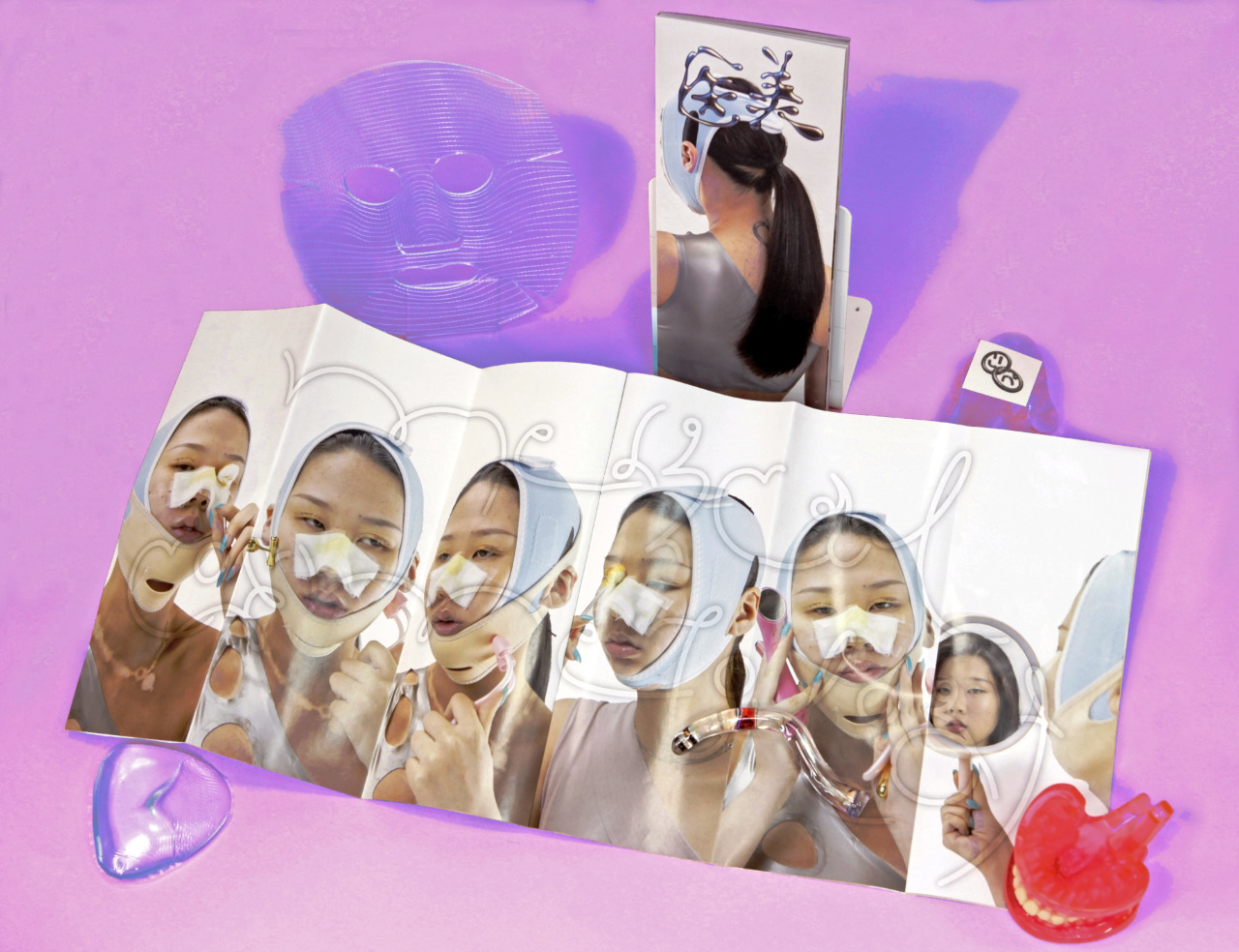 Monday OFF 
Issue#2 Medical Cosmetology
The theme of MondayOFF Issue#2 is Medical Cosmetology, which explores what beauty is from the contemporary perspective of "becoming beautiful" with an anthropological eye. We start from the following questions - Is there such a thing as standard beauty? Could we understand that medical cosmetology is a sign that beauty is becoming more of a medical element, evolving beyond its traditional definition, and the two-dimensional discussions about it? Are artists still the creators of beauty, or has this right been given to the invisible hands? Our cities are permeated with countless plastic surgery advertisements and social-influencer-driven economy, #MedicalCosmetology also investigates the drive for city girls' happy yet painful pursuit of beauty, the undercurrents of the awakening of feminism, and consumer-driven economy based on our looks. Together with us, you can raise questions towards the human flesh, those who live in the filters, under the 3D scans, and those who receive diagnosis from AI doctors. In a way, aesthetics is breaking free from a hierarchy…
We are now looking for suitable destinations (any country/region) and curators/spaces willing to join in the project.
HOW TO PARTICIPATE
The first edition of the "Book Nomad" project will focus on independent art publications related to "Asianness" and will be sent by logistics from Beijing to the next destination. We will invite the destination space to add 3-5 local publications to the book list and display the project for 1-2 weeks. After the exhibition, abC will coordinate the shipment to the next destination. The whole project will last for 1 year.
For those who wish to participate in this project – international art book fair organizers / independent art spaces focusing on art publishing / art bookstores with exhibition space – please send event / venue information to the project coordinator: Yaya Liu (yaya@artbookinchina.com)
For publisher or artist who would like to contribute books to this project, please send your publication information to the content director: Yue Zhou (yue@artbookinchina.com)
EXPENSES
Initiator | art book in China is responsible for
-Works related to information integration of publications, coordination, liaison, media promotion, etc
-Costs that may be incurred during the exhibition of this Project at abC Art Book Fairs, including but not limited to exhibition set-up, production, etc
-The cost for shipping the book cabinet (transnationally) to the next destination
Participant is responsible for
-Costs that may be incurred during the exhibition of the Project at the participant's space, including but not limited to exhibition set-up, production, etc
-The cost for shipping the book cabinet (transnationally) to the next destination
(abC is willing to assist all participants in applying for subsidies from the relevant culture and art funds in their countries for the Project's content.)
PRESERVATION AND DISPOSITION OF EXHIBITED PUBLICATIONS
abC expects that all exhibited publications will be well-preserved during the exhibition and shipping and intends to include these publications in the abC-initiated abCa (art book in China archive) after the itinerant tour. The archive specialist will contact each participant about the donation/purchase issues.
Please be aware that all exhibited books are at risk of being abraded, damaged, or lost during the itinerant tour. For this reason, we allow some of the exhibited publications to be displayed locally only, without participating in the subsequent tour, as the books may be rare or single-copy.
DISCLAIMER
-Please make sure all publications submitted to this project has obtained the prior consent from the copyright holder.
-Please make sure all images and text provided to abC are free of third party rights, meaning copyrights and personal rights.
-Please guarantee that it's ok to use provided images and text, in full or in parts for:
the 2022 abC Art Book Fair Beijing/Shanghai printed catalogue;
abC Official Website: www.artbookinchina.com;
for advertisement purposes in the context of art book in China and other participators on our social media channels;
If any part has more authorizing requirements, please reconfirm via email.