In the past three months, people who have been forced to stay at home indulge in three meals a day and definitely don't mistreat ourselves on the dining table. While practicing our cooking skills, abC team members also discovered that some brilliant artists were inspired by food and created a lot of tasty art on paper. We remotely talk with two of the "gourmet" artists, Asian Food Design, who made the book a "bento" and mushroom fan Phyllis Ma, about food and books.
Asian Food Design
Guest:Masuki Takako
https://asianfooddesign.stores.jp/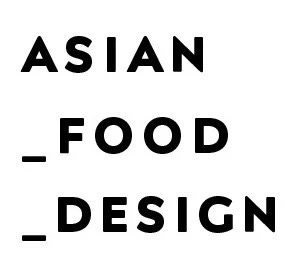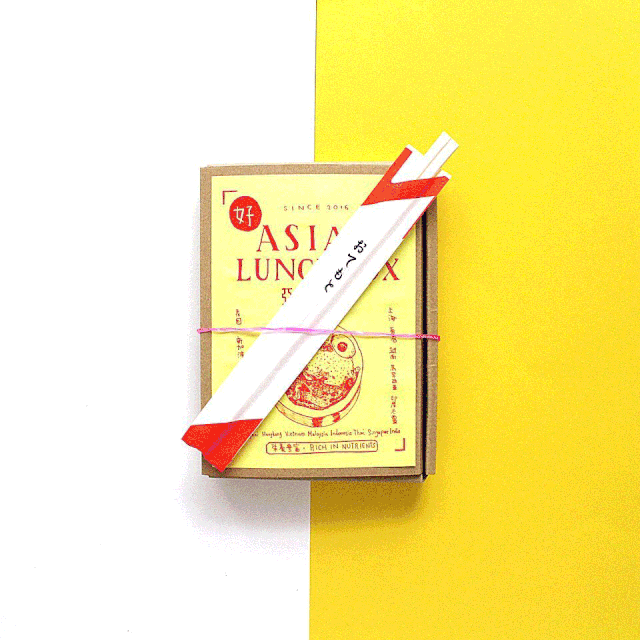 Is Asian Food Design led only by yourself? Has the project brought you any new friends with common tastes? Anything fun you want to share with us?
Yes, only myself. This project brought me new other countries' friends who love foods and cultures I have never met. I feel happy that somebody like my zines, I think FOOD LOVERs are all over the world. It is nice to have interests in another countries foods. It is a small small steps of understanding each other.
Taking photos of foods and posting on social media has become a daily ritual for many people. Instead, you decided to record the food with an illustration. What does the behavior mean to you?
I wanted to cook and shoot nice photos but I am not good at cooking and shooting. What I can do is drawing by pencil only. After drawing, my stress(can't find what I wanna eat here) decreases a little.

After the zine "Asian Launch Box", what's your new plan of publishing?
I keep on drawing.  However, now I don't have a good idea for next plan. It might be food travel or …. I love Risograph so next time also I would like to print by Riso.
Tell us your TOP3 Asian food! Which Chinese cuisine is your favorite?
1 麻辣烫(Chinese Spicy Hot Pot) 2 South Indian Lunch 3 Singapore Raska
Chinese Food:
1 菜包( Vegetable Bun) 2 凉皮/小龙虾 (Cold Rice Noodle/crayfish) 3 煎饼果子(Tianjing Brunch, a kind of pancake with eggs and vegetables)

Do you usually cook at home? Because of the covid-19 epidemic situation, Chinese people have been staying at home for nearly a month! While they cook themselves far more than usual. Would you please recommend a home-cooking dish for us?
Everyday I cook at home for family.  In Japan, it is usual. The epidemic situation became serious in Japan too. However it is good chance to know how to enjoy at home. I recommend to buy new seasoning that your favorite country foods use. And use it for cooking like stir fry or some simple dish. It is easy way to change the taste and aroma. :D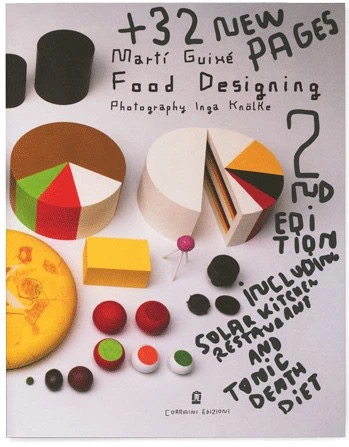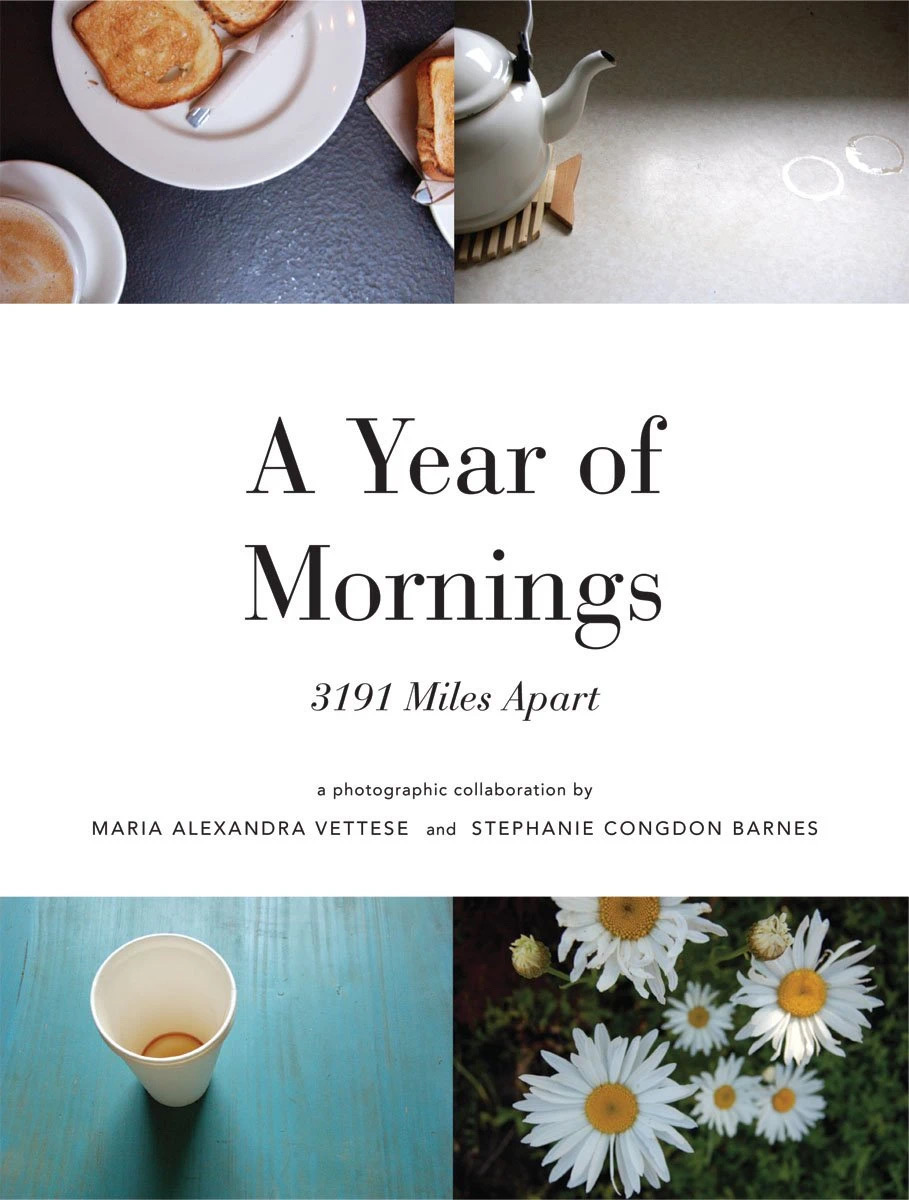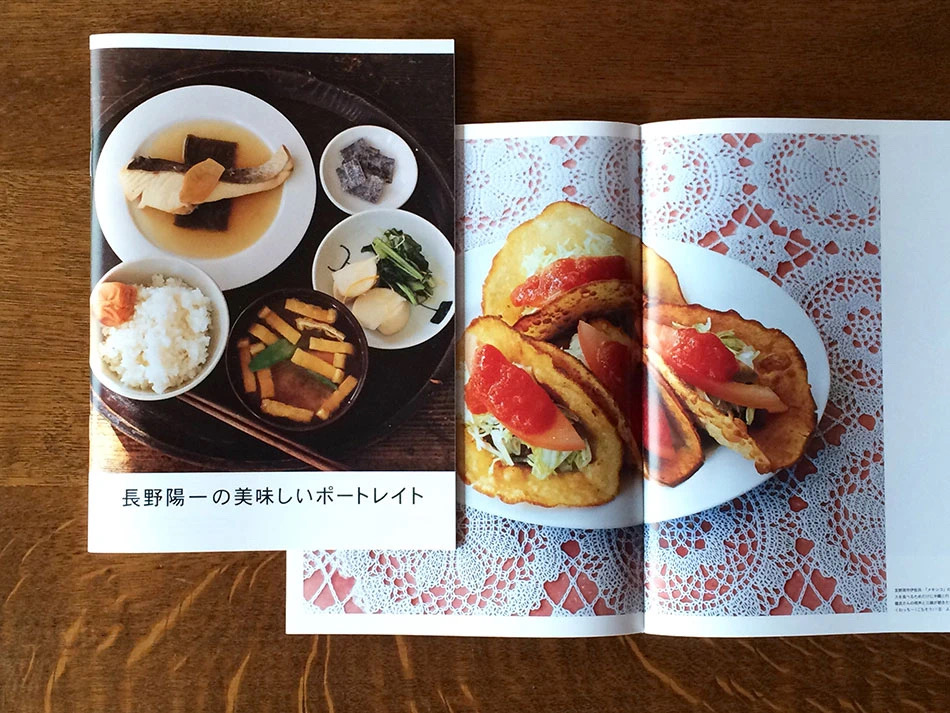 Could you please share some other art publications related to food?
↑Marti Guixe Food Design : This book give me good inspiration.
← A Year of Mornings  There are only everyday life photos, including foods. Silent but I feel warm.
↓長野陽一の美味しいポートレイト(Nagano Yoichi OISHI food portrait):  Love his food photos. Since I worked as an editorial designer I like his photos.
Mushroom&Friends
https://phyllisma.com/shop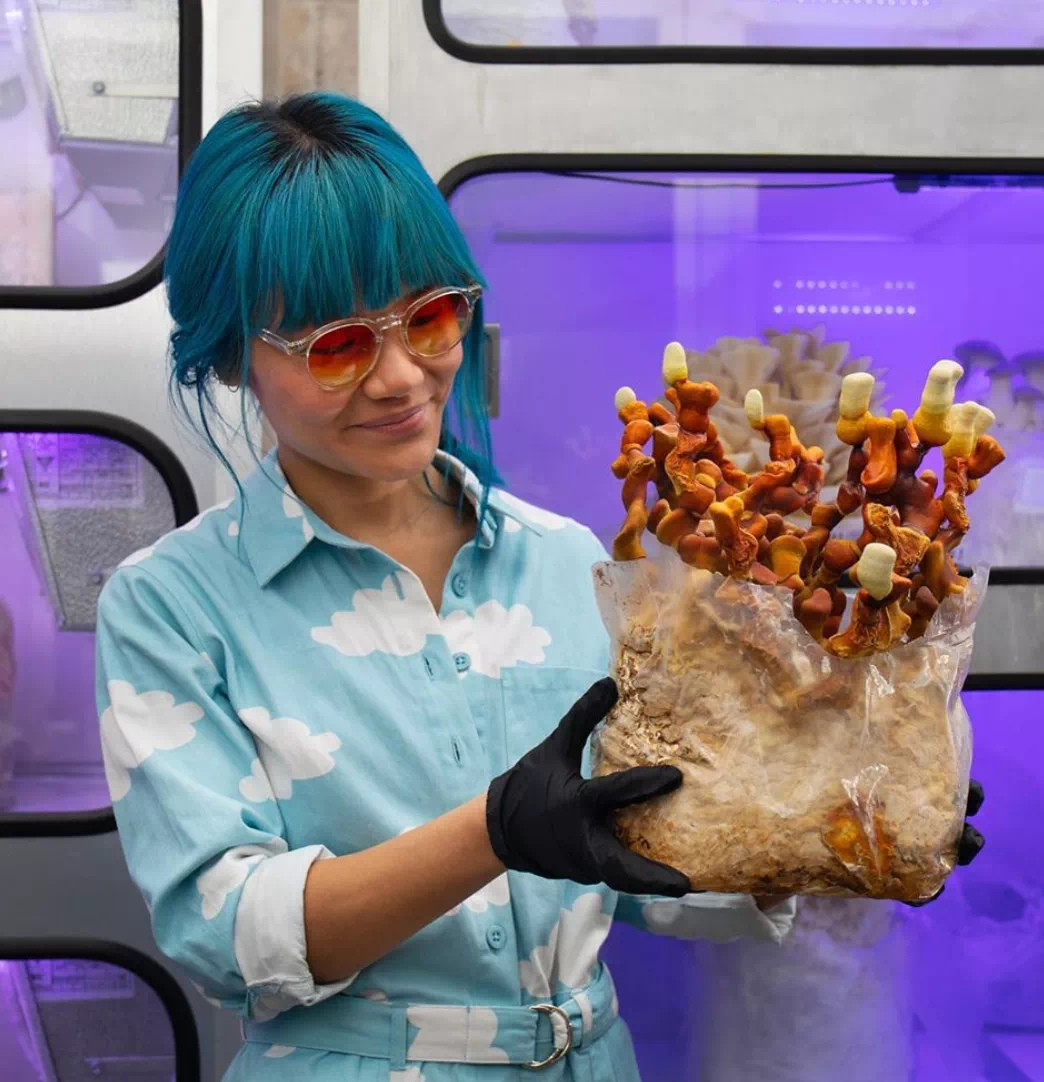 In your photo zine Mushrooms & Friends, all the mushrooms are so unique! Their "friends" are vegetables, fruits, and other plants, etc. What do you want to express through these images? Or are they simply visually attractive to you? How will you deal with the mushrooms after taking photos for them?
Mushrooms are "friends" with many things – plants, fruits and vegetables, and us. For instance, they have symbiotic relationships with many plants, helping them absorb nutrients from the soil. For humans, they are both a source of food and medicine. I want to express these many aspects of mushrooms, and show how magical they can be through my photos.
Many of the mushrooms I use are not edible, so those are returned back to the park or to the forest after I'm done with the shoot. And the ones that are edible...I eat them of course!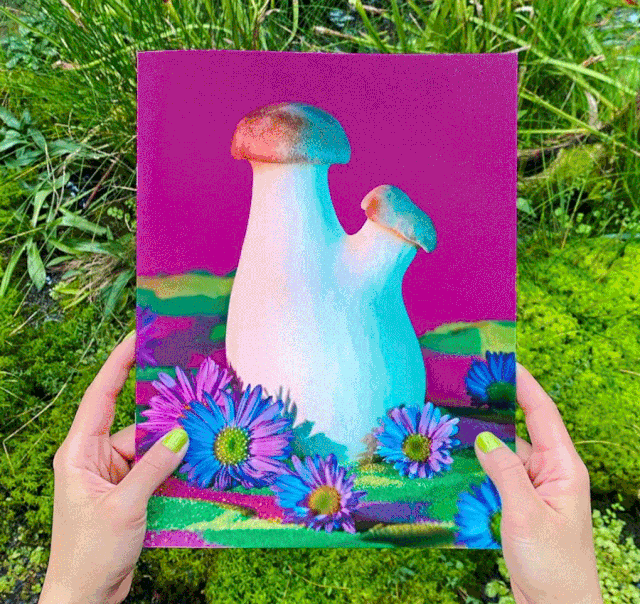 Why did the Lazy Mom suspend? Will it come back in a new form?
Josie and I did the project for 4 years (from 2014-2018), and it was a very interesting experience for both of us. We started it as an experiment and never imagined that we would develop careers as photographers. Ultimately, we decided to end it so we can pursue personal projects and grow artistically in different ways. At this time, we don't have any plans to revive it.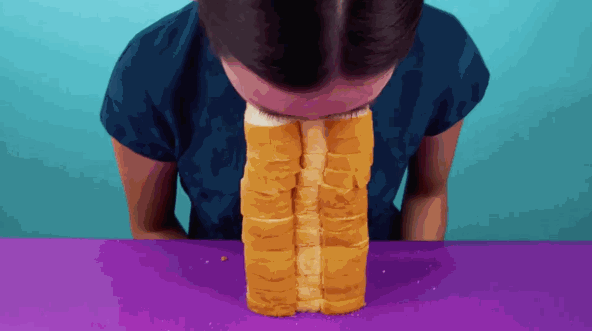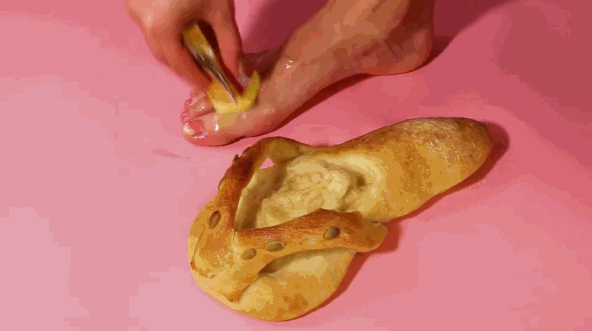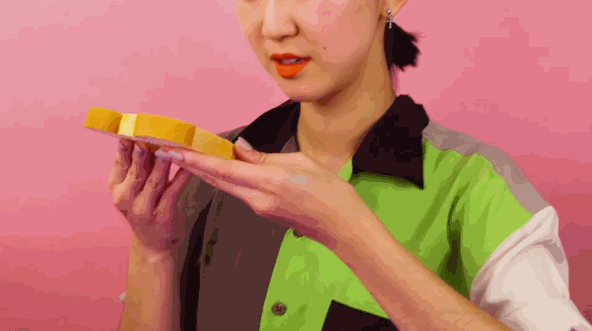 I learned that you are born in Guang Zhou, China. Do you have any future plans making food photography in Chinese cities?
Yes, I would love to do a series of mushroom photography in China. In America, there is a horrible stereotype that things made in China are cheap and of bad quality. It's a harmful idea that also extends to mushrooms exported from China. Not only is it not true, I think it's completely racist.
In the field of medicinal mushrooms, China is light years ahead of the West in research and development, and production. I would love to photograph both cultivated and foraged mushrooms in China. Unfortunately, I don't have many connections there, so if anyone's reading this and you have mushroom connections in China, please get in touch!
Share your personal TOP3 food?
My favorites foods are sushi, ice cream, and mushrooms. But probably not all together at the same time. ;)